Graham Brash publishes, co-publishes and re-prints a variety of titles most having an Asian theme. GB's main subject areas of publishing include Culture, Business, Politics, Religion, Self-Help, Children's and Educational material, well that's the theory!
When publishing original material, or purchasing S.E.Asian re-print rights, paperback is the format of choice. GB would naturally consider combining it's run on edition with other Publishers' print runs. Illustrated Coffee table books are the exception where a hardback format is used.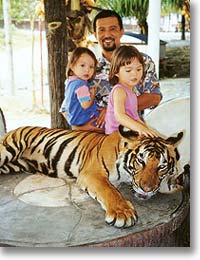 Old man Graham Brash established GB in India in 1926, and the company was relocated to Singapore after WW2. The Campbell family have owned GB since the early 1970's.
GB is one of Asia's oldest Book publishers, celebrating its 80th Year In the Industry, with some 600 proprietary titles re-printed regularly, we publish between 12 & 36 new titles annually.
GB's new publishing policy, to print on demand, has been successful thanks to the invaluable assistance of Asia's main industry players, AsiaBooks, BookaZine, Booker International, BookMark, books@53, Caves Books, China Books-(USA), China Books-(Aust), Commercial Press, Dymocks, Editions Le Printemps, EPB, Far East Media, Gazelle Book Services, GoodWill, Heian Intl., Hong Kong Book Center, Husion House, Java Books, Kelly & Walsh, Kinokuniya, MPH, National Bookstores, NTU, PanSing, Peace Books, Page1, Swindon, STP, Times the Bookshop, Tuttle, and WH Smith, who made GB's rapid re-surgence possible. To you all, my thanks!
GB's authors individually and collectively also deserve special mention for their patience when dealing with me!
GB's primary target markets are Singapore, Malaysia, Brunei, Hong Kong, Taiwan, Thailand, Indonesia and the Philippines, and when rights for Australia and New Zealand are available we also like to include these. Where contractually permitted, GB sells into the China market in increasing quantities.
GB encourages as yet unpublished authors both locally and internationally, unsolicited manuscripts are welcome and a letter of acknowledgement follows GB's receipt.